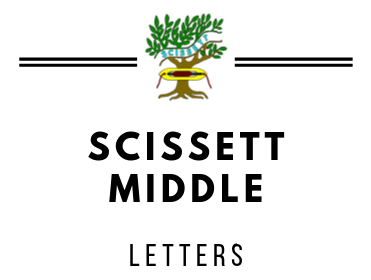 7 September 2021
7 September 2021
Dear Parent/Carer,
I hope you have all had a very good summer holiday. As we approach the start of term, we are all looking forward to the return of pupils to school and we are all hoping that we do not have any of the disruptions we have faced over the last eighteen months. I would like to share with you the latest guidance from the Department for Education that we will be following in school as well as some reminders for the new academic year.
Government Guidance on Return to School
As I am sure you are now aware Step 4 marked a new phase in the government's response to the pandemic, moving away from stringent restrictions on everyone's day-to-day lives. As the government have stated Covid 19 is now a virus that we are learning to live with, and therefore it is 'imperative to reduce the disruption to children and young people's education.'
The government no longer recommend keeping children in consistent groups ('bubbles'). This means as a school we can return to a full curriculum offer for all pupils with no staggered start times and all pupils can now use the dining hall for lunch. School will start at 8:55am and end at 3:40pm (Year 8 will actually leave at 3:35; Year 7 at 3:38 and Year 6 at 3:40pm).
It is now a requirement to have an 'Outbreak Management Plan' in school so that as a school we will be prepared to return to more stringent measures should cases rise in our area. This is now complete alongside our comprehensive risk assessment.
If any pupil tests positive this will now be dealt with by the NHS Test and Trace. They will work with parents to identify close contacts. If any parent requires help with this please do not hesitate to contact us as we have seating plans for every lesson where we can help to identify close contacts of any pupil.
Current guidance now states that individuals are not required to self-isolate if they live in the same household as someone with COVID-19, or are a close contact of someone with COVID-19, and any of the following apply:
they are fully vaccinated
they are below the age of 18 years and 6 months
they have taken part in or are currently part of an approved COVID-19 vaccine trial
they are not able to get vaccinated for medical reasons
Instead, they will be contacted by NHS Test and Trace, informed they have been in close contact with a positive case and advised to take a PCR test. We would encourage all individuals to take a PCR test if advised to do so. Children who have been identified as a close contact, should continue to attend school as normal.
On return pupils do not need to wear a face covering within the school, but it is expected that these are worn when travelling on public transport. If we had a substantial increase in cases then we will take advice from Public Health who may advise the reintroduction of face masks. If this happens we will contact all parents and pupils as soon as possible. This is all covered in our Outbreak Management Plan.
Although we are all looking forward to our return to the 'normal' running of school we still have the following control measures in place:
Good hygiene for everyone, pupils and staff will be asked to use hand sanitiser on entry and exit to every classroom. We have sanitiser dispensers outside every room in school
We will to continue to have enhanced cleaning regimes in school
We will keep all occupied spaces in school well ventilated
We will follow all Public Health advice
If a pupil has any Covid 19 symptoms however mild or has had a positive test result they must stay at home and follow all Public Health advice.
If anyone in school develops any symptom of Covid 19, however mild, we are required to send them home. We will contact parents immediately and whilst any pupil is awaiting collection, they will be isolated from other pupils in a well-ventilated room close to the main school office. Pupils must be collected by a parent or carer and cannot use public transport.
If we have any pupils who need to self-isolate because they have tested positive we will support all their learning at home. We are able to provide a laptop, stationery, ICT support and all lessons will be available via the school website so pupils can follow their usual timetable. Remote learning work will be available from Monday 13th September. Lessons this week will focus on settling in and therefore setting work will not be appropriate. Full details about accessing work will be emailed by Monday; timetables will be emailed out if pupils are isolating.
Testing
I would like to say a big thank you to all the parents of Year 7 and 8 who gave consent and brought pupils into school during the final days of the holiday to complete the two lateral flow tests before their return to school. This enables everyone in school to stay safe and has meant that we could open school as soon as possible with no further lost time for pupils.
Both year groups will be back in school full time from Thursday 9 September 2021.
I would also like to thank all the staff that have returned to school early to carry out the testing and to our governor Dr Jane Turner-Brown for once again giving her time generously to test pupils.
Homework and Breakfast club
Breakfast Club starts on Wednesday 8th September. Pupils will be welcome to come to school from 8:00 to 8:30am if they wish to have breakfast at school. This will be provided by our new caterers. Pupils will also be able to buy healthy snacks during morning break. Pupils do not need to book into breakfast club.
Thank you for completing the booking form for Homework Club. This will run every evening starting on Monday September 13th and will run from the end of the school day until 4.45pm. Pupils will be escorted to the bus bay at the end of this session. For safeguarding purposes registers will be taken every evening, so if your child cannot attend on a booked evening please could you let us know in advance.
Community Governor
We are currently looking for a community governor. More details can be found on The Mast Academy Trust website, along with contact details if you wish to enquire about the vacancy.
Packed Lunches/Snacks
Please could I ask that any foods containing nuts or sesame seeds are not sent into school for either a packed lunch or as a snack, we have pupils with severe allergies where exposure could cause them to become seriously ill.
Uniform
Thank you to everyone who sent donated uniform at the end of the year, it meant that many families have been able to come into school and collect free uniform this summer.
Uniform Reminders:
No trainers or pumps. Shoes should be leather or leatherette
Skirts should be knee length and not tight or clingy. Please avoid stretch fabric/lycra/jersey skirts.
Long tailored shorts are permitted all year round
In PE, pupils must wear full kit but can wear base layer (dark blue) in cold weather
Jewellery a watch (no smart watches, please) and one stud in each year. No other jewellery.
Mobile Phones
Pupils may bring mobile phones to school; these must be placed in the storage boxes in the morning for safekeeping. The main reason for this is pupil welfare and safeguarding, consequently, where pupils do not adhere to this rule, phones will be taken and an adult will be required to come to school to retrieve the phone. The reason for needing an adult to collect the phone is to help us check that the phone does not contain images of other children at school.
PE Uniforms
Pupils will receive their new timetable on their first day in school and on the days that pupils have PE lessons they are allowed to come to school in their PE kit. We have found that this gives us a more efficient start to lessons and pupils have more time to enjoy their PE. We will of course review this at the end of the first half term as we may begin to experience more wet weather where it may be more suitable for pupils to change into their school uniform after the lesson.
On Wednesday 8 September all Year 6 should wear their PE kit as they may have a taster lesson even if PE is not on their timetable that day.
For Year 7 and 8 the following classes will have PE on Thursday and Friday:
Thursday – 7GD, 7MO, 7TF, 8SH and 8SJ
Friday – 7AC, 7MB, 7MR, 7TM, 8CT, 8EC
Parents' Evenings
As it has been so long since we have been able to invite parents into school, we are planning our Meet the Tutor evenings early in the new academic year. This will be an opportunity to come into school, meet your child's form tutor as well as members of the Pastoral and Senior Leadership Teams. Information and online booking forms will be sent out soon. Year 6 will be in the week commencing 20th September and Year 7 and 8 in the week commencing 27th September. Details of our online booking system will be sent out shortly.
We look forward to meeting you all very soon.
Kind regards
Mrs A Large
Headteacher