Letter to Year 6 Parents from The Pastoral Team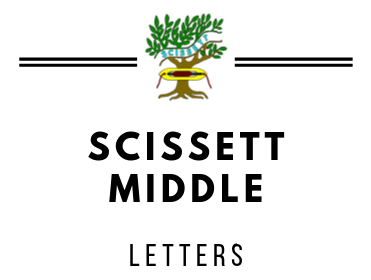 15 July 2021
15 July 2021
Dear Parent/Carer,
We are happy to announce that, for the final week of term, the current classes for Year 6 will be reverting to the form groups originally allocated at the end of Year 5. It is expected that this will place pupils in a better position to enjoy the summer rather than becoming anxious about the forthcoming academic year. However, pupils will still remain in 'bubbles' during this time.
On our return in September, these will be form classes only and pupils will be placed in different sets for a number of other subjects i.e. Maths, English and Technology. This will give pupils the opportunity to reacquaint themselves with previous first school peers, lockdown classmates and forge new friendships.
The form tutors may be different from those which children were originally allocated owing to a number of staffing changes. Classes will remain the same apart from new pupils who have been placed within a form group and all pupils will be with children from their first school along with others they have met since joining us in September. Although we have been flexible during the current school year regarding class moves, any changes from now one will be extremely difficult: eight classes have now become seven meaning that space to move pupils around is limited as many classes are now full. Of course, we are aware that many new relationships have been formed during the lockdown period and a few children may be worried about the changes. We would ask you to reassure your children that all friendships will be easily maintained as the 'bubbles' will no longer exist and, thankfully, pupils will soon be able to mix freely during social times. They will also meet up with many of these children within their subject sets also.
Our pupils have had a difficult year and have shown great resilience throughout by adapting to significant changes. We are extremely grateful to all parents for the consideration you have given us during this time. We trust we can continue to receive your valued support in what we hope to be a final move towards the normal running of the school and reassure you that we always have the best interests of your children at the heart of everything we do.
Kind regards
The Pastoral Team