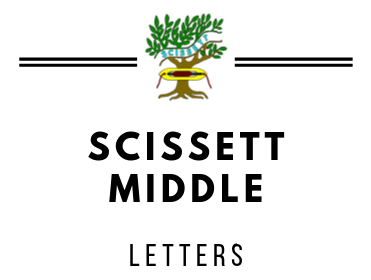 17 May 2021
Dear Parent/Carer,
In school we have been raising awareness of Maths Across the Curriculum (MAC) and getting pupils to see the connections between other subject areas and Maths; pupils also took part in the NSPCC Number Day. Following on from this, I would like to draw your attention to another event run by the National Numeracy Charity.
On 19 May 2021, the charity National Numeracy aims to help children and adults feel confident about numbers, which is more important than ever this year. Helping children to build a positive relationship with numbers and boosting parent and carer number confidence at the same time, is one of the main themes of the day.
What is National Numeracy Day?
National Numeracy Day raises awareness of the importance of numeracy to personal lives, career development and the economy. It empowers people to take the first steps to improving their number confidence and skills and celebrates the importance of numbers in everyday life, at home, or at work.
Struggling with numbers can make people more vulnerable to debt, unemployment, poor health and fraud – all exacerbated by the Covid-19 crisis.
Numeracy has always been vital to improving life opportunities, and more than ever it is central to rebuilding skills, businesses and livelihoods
National Numeracy Day 2021 aims to empower adults and children to improve their confidence and competence with numbers in three key areas of their lives: at home, work and school.
The National Numeracy Day 2021 features three themes crucial to the nation's wellbeing: Supporting children's numeracy; Managing your money; and Numeracy for work.
Whether for home finances, work and supporting children in your care to learn, the National Numeracy Challenge can help. It's a free and easy-to-use website for improving your number confidence and skills. It is all about everyday maths, helping you be better equipped to get on at work, make your money go further, or support your children with maths. There are also some documents attached on Maths anxiety, Myths about Maths and Maths Mindsets.

Website http://nationalnumeracy.org.uk/numeracyday?utm_source=160
Take the challenge https://www.nnchallenge.org.uk/?utm_source=160
Kind regards

N Robinson

Mrs N Robinson
Head of Maths
National Numeracy Day - Attachments