Letter from the Headteacher - 13th May 2021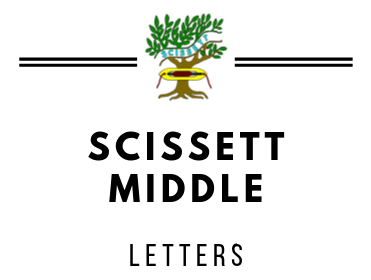 13 May 2021
13 May 2021
Dear Parent/Carer,
Firstly, I would like to say a big thank you to all parents for your ongoing support through what has been a very different and challenging year in school. Thank you for providing your child with masks to wear in and around school. Thanks also go to the pupils who have worn the masks in school for long periods with no complaint.
Face Masks
As I am sure many of you will be pleased to hear, as part of the latest government update on the move to Step 3 of the roadmap, we have received new advice on the use of masks in school. Masks and face coverings are no longer recommended for pupils in classrooms or communal areas within school. So from Monday 17th May no pupils will be required to wear a mask in school. Pupils travelling on public transport or dedicated school buses are still required to wear a mask unless exempt for medical reasons. It is still recommended that face coverings should be worn by staff and visitors in situations where social distancing is not possible.
The reintroduction of face masks for pupils and staff may be advised for temporary periods if there is a localised outbreak and of course we would let you know as soon as possible if this becomes necessary.
Recommendations
It is still recommended that as a school we ensure
Everyone cleans their hands thoroughly and more often than usual
Encourage good respiratory hygiene for everyone by promoting the 'catch it, bin it, kill it' approach
Maintain enhanced cleaning
The minimising of contact across the school site and maintain social distancing wherever possible
Occupied spaces are well ventilated
Promote and engage in asymptomatic testing for secondary age pupils
Testing
Thank you to all families and pupils that have continued to use the Lateral Flow Tests twice weekly. Please could I ask that you continue to do so and that you also continue to record the results with the NHS and school – see links below:
NHS Test Reporting:
www.gov.uk/report-covid19-result
Reporting results to School:
Scissett Middle School LFD Home Testing Pupil Reporting Form
Equipment
It is still important that pupils do not share equipment and bring their own to school. Please remember we have all items available to purchase through our school shop via ParentPay. Items will be delivered to your child in their classroom. If pupils in receipt of free school meals need any new equipment then please contact Mrs Pocock on rpocock@scissett.com and she will be happy to provide the necessary items.
Uniform
School uniform should still be worn in accordance with the school policy. Pupils should wear PE kit on the days they have PE lessons as we still will not be using the school changing rooms. On return to school after the latest lockdown it was immediately noticeable that many pupils had grown and we recognised at this point that uniform was difficult to replace. Please could I now ask that as suppliers have all reopened that everyone returns to full school uniform and school shoes. School skirts should all be of a reasonable length. We are aware that, as some pupils are approaching their final half term with us at Scissett, you may not wish to purchase new items that include the Scissett Middle logo. Pupils can therefore wear items of uniform purchased for their next school. Further details about uniform and our suppliers can be found on our website.
Parking
A member of the public has contacted us to say that there is an issue with parents parking on Busker Lane, near the path that the pupils walk up. Some parents have pulled on to the pavement resulting in residents having to go into the road to get around them. This is a safety concern which I'm sure you would want to rectify. The person concerned is considering reporting this to Kirklees Highways. Please can we ask you to park as respectfully as possible.
Transition
The updated guidance also states that transition days to other schools can now take place in keeping with school risk assessments and roadmap guidance. Year 8 pupils from Scissett will have their transition day to Shelley College on Thursday 22nd July. We will be in touch with further details closer to this date.
Risk Assessment
Our full updated Risk Assessment will be available on the school website from Monday 17th May. Finally, just a reminder that Friday 14th May is a staff training day. I hope you all have a good weekend as we look forward to the further easing of restrictions from Monday.
Yours sincerely
Mrs A Large
Headteacher