Letter from the Headteacher - 12th March 2021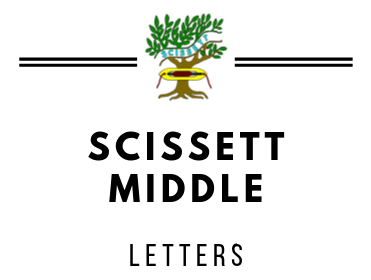 12 March 2021
12 March 2021
Dear Parent/Carer,
I would like to thank everyone for your support with our staggered return to school this week. We finally have all our pupils back in school! It is fantastic to see full classrooms and children learning face-to-face once again.
Covid 19 Testing
Your cooperation has meant that all pupils with parental consent have been tested this week and some pupils have now completed their second test. We will continue with the testing until all pupils have had three tests and then send the pupils home with packs to test at home. A participation agreement form will be sent out regarding this in a separate email.
I would also like to thank all the staff in school who have undertaken training and made this testing possible.
I am aware this week that there have been conflicting reports in the media about the reliability and frequency of the tests and the protocols to follow in the case of a positive test. In school we follow all guidance issued by the Department for Education and I have copied part of this guidance below:
Students in secondary schools and colleges are currently testing on site – 3 tests, each 3 to 5 days apart – using Lateral Flow Devices (LFDs) as part of the rapid asymptomatic testing programme. Robust evaluations from PHE and the University of Oxford show that LFD tests are accurate, reliable and successfully identify those with coronavirus (COVID-19) who could pass on the virus without realising. The tests have extremely low rates of false positives. LFD tests taken on test sites, such as on school and college grounds, do not need a confirmatory PCR test. This is because these tests are done in a controlled environment and trained staff read the results.
If a pupil or student received a supervised school-based LFD test, as part of the rapid asymptomatic testing programme, and it was positive then they and other members of their household must self-isolate. PCR testing is not advised if you have received a positive result from an LFD test at a school or college test site. If a parent was to do this and it returned a negative result, the policy remains that the pupil or student, their close contacts, and other members of their household must still self-isolate.
All positive results from rapid tests undertaken at home do need to be confirmed with a standard PCR test. This is because these tests are not conducted in a controlled environment and will not have trained staff on hand. Following positive LFD test at home, a confirmatory PCR test should be booked online or by calling 119. Whilst awaiting the PCR result, the pupil or student and their close contacts should self-isolate. If the PCR test is negative, it overrides the self-test LFD test (at home only) and a child can return to school.
I hope this answers any questions you may have. Next week we will issue the instructions for the home testing procedures. If you have any further questions about testing please do not hesitate to contact school.
Equipment
As pupils have returned to school we have had to provide large amounts of basic equipment so they could complete their work. Please could I ask that you send your child to school with their own basic equipment, as we do not want pupils to share items for safety reasons. All items are available in our school shop, payment for these should be made through ParentPay.
Masks
Thank you for sending your child into school with a mask, all pupils are wearing these in communal areas and classrooms. The government have stated they will review this at Easter.
All pupils appear to have settled in quickly and well to the routines of school and they are delighted to see their friends and classmates face to face again. If you feel that your child needs any extra support after their return to school please do not hesitate to contact us so we can offer further help.
I wish you all a great weekend hopefully we will see an improvement in the weather.
Kind Regards
Mrs A Large
Headteacher