Letter from the Headteacher - 5th February 2021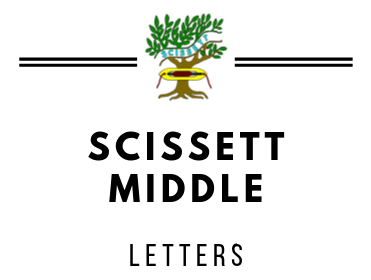 5 February 2021
5th February 2021
Dear Parent/Carer,
Thank you
Once again, I would like to thank you for another week of home schooling and give thanks to our critical worker parents. I know this time is extremely challenging for everyone. The attendance in live lessons has been excellent, thank you for supporting your child with this. Please could I ask that all children have their cameras on at the start of the lesson and keep it on unless a teacher asks otherwise. Whilst teaching lessons teachers are constantly assessing pupils understanding, skills and knowledge so please encourage your child to join in and answer questions when asked. Pupils must also make every effort to submit their work on time as again this helps teachers to assess a pupil's understanding and plan for future lessons.
Rewards
We understand that after 5 weeks of learning at home or in small classes at school that pupils may be finding it hard to keep up the levels of concentration and effort we would normally expect in school. We have therefore made the following amendments to our reward system and pupils will receive more achievement points that can be exchanged for rewards on their return to school.
Excellent Effort: Changed from 1 point to 5 points
Outstanding Effort: Changed from 3 points to 5 points
Good Effort: Newly added to award 1 point
Excellent Work: Changed from 1 point to 5 points
Outstanding Work: Changed from 3 points to 5 points
Work Submitted: Newly added, 1 point
Thursday 11th February – "Screen Free Day"
Pupils have been spending many hours each day in front of a screen over the last five weeks so we have planned to have a 'Screen Free Day' on Thursday 11th February. Pupils both in and out of school will be offered a range of different activities that they can chose from and complete throughout the day. On Wednesday 10th February, we will send out a PowerPoint that will explain all the activities pupils can take part in throughout the day. None of the tasks involves using a computer or tablet and pupils will not need to log in to live lessons. All we would ask is that pupils enjoy being screen free, try some new activities and, if possible, take photographs of their achievements and send them to their class teacher. It would be great to share some of these on social media. Pupils do not need to appear on the photographs.
Work packs for the week commencing 22nd February
As you are aware the earliest return date for pupils is March 8th therefore we need to deliver new work packs to all pupils working at home. Delivering 450 packs is a huge undertaking therefore on Thursday 11th February we will be distributing the packs in some of our larger villages from a central area. If you or your child could come and collect their pack, we would be extremely grateful. If you are unable to do this or your village does not appear on the list, then we will deliver them to your home as we did previously. Pupils will need to bring these packs back to school when we reopen. We will also have a supply of stationery should your child require any. Pupils who are in school will be given the packs to take home during next week.
| | | |
| --- | --- | --- |
| Village | Meeting Point and Time | Staff Member |
| Upper Cumberworth | The Star Car Park, 9.00 - 9.30am | Mrs Johnson |
| Birdsedge | Outside the Village Hall, 9.45 - 10.15am | Mrs Johnson |
| Denby Dale | Library Car Park, 11.00am -12.00pm | Mrs Johnson |
| Lower Cumberworth | The Foresters Car Park, 12.15 -12.45pm | Mrs Johnson |
| Skelmanthorpe | Triangle Car Park, 2.00 - 3.00pm | Mrs Johnson |
| Clayton West/Scissett | School Bus Bay, 2.45 - 3.30pm | Mrs Lane |
| Flockton | The Sun Car Park, 3.30 - 4.00pm | Mrs Johnson |
Thank you to everyone who has given us permission to use their car parks to distribute the packs.
Titanic
Year 6 are currently studying the history of the Titanic and basing their writing in English lessons on this event. On Friday 12th February pupils at home and in school with have an hour long zoom session with Lindsay Littleson, author of "The Titanic Detective Agency". She will be sharing a chapter with everyone and talking about passengers of the Titanic. Children will have the opportunity to email questions to Mrs Hull these will then be shared with the author during the session. Pupils already seem excited about speaking to an author and I am sure it will be enjoyable for everyone.
Captain Tom Moore
Again, this week we have seen some outstanding pieces of work from pupils in all year groups but I felt there was one piece of Art work, completed by Phoebe in Year 8, that I needed to share with everyone. This drawing was completed over 7 hours following the sad news of the death of Captain Tom Moore earlier this week. As well as being an excellent piece of work this seems like a very fitting tribute to the man who has become a national hero and a symbol of hope for everyone. Thank you for sharing this Phoebe.
Thank you once again for all your support, I wish you all a very safe and happy weekend.
Kind Regards
Mrs A Large
Headteacher