Letter from the Headteacher - 15th January 2021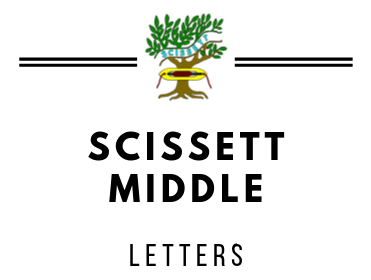 15 January 2021
15th January 2021

Dear Parent/Carer,
Thank you
As we complete another very different week at school, I would like to say another big thank you to you all. Thank you to all parents who have supported their children with home learning, accessing the live Teams lessons and working through the remote work on the school website. I would also like to thank parents of the children that are currently attending school for being so supportive in making alternative arrangements during the snowy and icy weather and helping us to keep the numbers of pupils in school on Thursday and Friday so low. Thursday was very difficult for many people as most staff had started their journeys into school when the snow came down and many had very challenging journeys home with cars being abandoned and some having to make long walks home. I hope you all managed to stay safe and didn't find the weather too much of a problem. I would also like to thank all parents who have sent us some very supportive emails over this opening two weeks.
Snow/Ice
The decision to keep school open or to close is always a very difficult one and must always be based on keeping everyone as safe as possible. Should we have more snow in the coming weeks we will always try to stay open for the pupils of our frontline workers but may need to limit numbers if staff are unable to travel to school safely.
Remote Learning
The attendance at Teams lessons has been fantastic, if anyone is having difficulty accessing any lesson please do not worry, you can call our dedicated helpline – Mrs Hunter 07517 063258. We do not want any pupil to be upset if they suddenly find they cannot access a live lesson due to connectivity, if you are still finding access difficult for any reason all the work can be found in the remote learning section of our website. The work on the remote learning section of the website will match the work that the pupils in the Teams lessons and the lessons in school will be completing.
Homework
During this time, we will continue to set homework but we will be making sure that these activities take much less time to complete. We are aware that pupils at home are being asked to spend large amounts of time in front of a screen and therefore we will try to set activities that are not all ICT based. We need to ensure that during this second period of school closure pupils complete as much of their work as possible. Also teachers need to assess pupils' skills and understanding and adapt their planning of lessons accordingly. Some short independent homework tasks allow teachers to do this. We will continue to assess pupils against their age-related expectation whether they are in school or working from home, we want all pupils to make as much progress as possible and achieve their full potential despite the new ways of teaching and learning we are all having to adopt.
Lateral Flow Testing
We have now set up our testing site in school and will be sending out consent forms for the pupils of key workers and vulnerable pupils in Year 7 and 8 that are currently in school. The pupils will administer the test themselves with supervision. Please discuss the testing with your child and make sure they are happy to participate. If on the day of testing they do not wish to take part, then they will not be made to do so and consent can be withdrawn at any time ahead of the test.
There are no plans at present to test pupils of primary age. We also have no further guidance on the testing of all pupils when school reopens but I will of course keep you updated as we receive any news.
Year 6 Parent's Evening
Thank you to all parents that attended our virtual Year 6 Parent's Evening this week. If any parent was unable to attend and would like a follow up phone call please contact school at office@scissett.com or you can directly email your child's class teacher.
Our Year 7 Parent's evening will be held virtually during the week commencing 22nd March. A booking form will be sent out to all parents in advance.
Once again thank you for all your support. I wish you all a relaxing and safe weekend.
Kind Regards
Mrs A Large
Headteacher