Letter from the Headteacher - 8th January 2021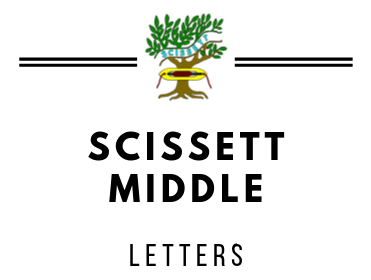 8 January 2021
8th January 2021
Dear Parent/Carer,
I would just like to finish this first week back by saying a huge thank you for all your support and for your children's resilience and determination. It has been fantastic to see that so many pupils have joined in our live lessons remotely and been able to see and hear their peers in the classroom at school.
Teaching pupils in school and at home is a huge challenge for teachers but I am sure you will agree with very little notice, 12 hours, they have done an outstanding job. Thank you to all the parents who have sent emails passing on thanks to staff they have really helped to lift spirits and made everyone smile when I have shared them at staff briefings.
Please could I remind everyone that pupils at home must join the live lessons when they are taking place and we will continue to provide these in the coming weeks. If there are any technical issues please complete our online form or please call 07517 063258 between 9am and 3.30pm, which is our new dedicated helpline run by Mrs Hunter and we will do everything to help resolve any problems. If pupils are unable to access a live lesson they should then access the remote work via the website. If your child is unwell and therefore unable to complete the work please could you report their absence from learning in the usual way by phoning school in the morning.
We understand that it can be challenging when other family members are also working from home so please let us know as soon as possible if you require a laptop, we can request devices from the Department of Education. Thank you to those of you who completed the survey we have been able to deliver a device to everyone who has requested one so far. We will endeavour to replace borrowed tablets with a laptop as soon as possible.
Today we received further guidance from the Department for Education about critical workers that included the following: Parents and carers who are critical workers should keep their children at home if they can. Thank you to the critical worker parents who have completed the booking form please assume once you have completed this that your child has a place. It is vitally important to keep all pupils and staff on site as safe as possible, so please could you send your child with a mask that must be worn when entering and leaving the school site and in all communal areas. In addition, any pupils travelling by public transport must wear a mask.
Over the weekend, we will be delivering packs of booklets through your letterbox that contain Maths booklets for everyone and Science booklets for Year 6 and Year 7. I hope that this will mean that you do not need to print any work, as all other worksheets needed are downloadable. These booklets will be worked through in lessons as they would be in school, pupils do not need to work through them independently.
I hope you all have an enjoyable and safe weekend.
Kind regards
Mrs A Large
Headteacher