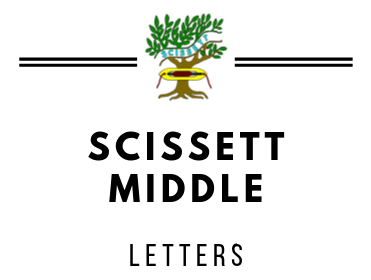 5 January 2021
5th January 2021
Dear Parent/Carer,
I am writing to give you an update on our initial plans in response to the government announcement of school closures, alongside the national lockdown. We are of course very sorry, that schools are once again shut for all pupils, with the exception of vulnerable pupils and pupils of critical workers. At Scissett, our priority is to provide the highest possible quality of education for all pupils and we will continue to support your children whether in school or at home throughout this time.
Thank you to all parents who have completed the critical worker survey, especially the Year 6 parents who received it late yesterday evening. We have had contact from many parents today whose personal circumstances are changing. As a result, we will be sending out a final survey to ensure we have accurate numbers later this week.
We are committed as a school to supporting all critical workers. As the number of pupils currently booked to be in school is high, we are currently revisiting our risk assessment to ensure that all pupils and staff remain as safe as possible, whilst in school. We will publish an updated risk assessment on our website as soon it is completed.
Safeguarding and Support
This period of forced school closures can be an unsettling time for many families and as a school, we aim to continue to support our pupils in every way possible. Safeguarding procedures remain in place and the Safeguarding team in school will carry on monitoring the welfare of our most vulnerable children. The Safeguarding policy for all schools in The Mast Academy Trust, in addition to an update for partial school closures from 5th January 2021, are available on each school's website.
Should any of our families have concerns around the safety or wellbeing of children from our school community, you can contact members of the Safeguarding Team directly for advice or support on the following email address; gsenior@scissett.com
Kirklees Support Services
In addition, please take note of the services listed below, which can offer independent support and advice for young people and families:
Thriving Kirklees
Health Care advice, Emotional Wellbeing and Mental Health Support,
Healthcare Signposting
0300 304 5555
Northorpe Hall – Kirklees
Children's mental and emotional health service
01924 492183
Kirklees Children's services
Safeguarding Services
01484 456848
The Welcome Centre
Food Bank - Huddersfield
01484 515086
Yours sincerely
Mrs A Large
Headteacher