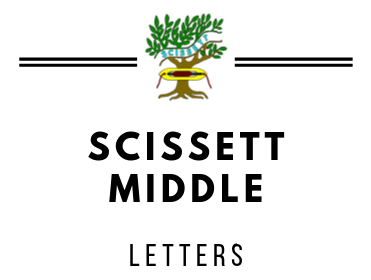 22 November 2019
Dear Parent/Carer
At Scissett Middle School we are committed to ensuring that your child reaches their full potential in all aspects of their education. In order to achieve this, we have set ourselves a target of 97% attendance; it is vital that your child attends school regularly and punctually. We would like to congratulate the many parents who make sure their children attend school regularly, however we do have a number of children who have had considerable time off and this is affecting their learning.
Since 1st September 2013, the law does not give any entitlement to parents/carers to take their child on extended leave during term time. There are 175 non-school days per year giving families the opportunity to spend time together; go on holiday; go on family visits or have days out. The law means that the government expects it to be extremely unusual for leave of absence to be permitted by schools. The reason for the legislation is the impact on attainment and progress for children who miss school regularly. Penalties may be imposed where appropriate.
Leave in term time will only be authorised in exceptional circumstances as determined by the Headteacher.
If your child's level of absence is of concern you will receive a letter advising you about improving attendance. Following this, any further unauthorised absence may result in the School and the Local Authority taking legal action. More than five consecutive days of absence might prompt a visit by our Attendance and Support officer in order to decide whether or not a support plan needs to be put in place.
Again, we would like to thank those parents who make sure their child attends school regularly and are therefore benefiting fully from their educational opportunity.
As a school, we fully appreciate the financial difficulties that some parents/carers face when booking holidays, particularly during school holiday periods. However, the Local Authority monitor all schools' absence and attendance rates during term time and challenge schools that do not adhere to the legislation. We understand the frustration this can cause to many families but the legislation is rooted in strong research evidence that absence from school impacts on academic achievement and we, like yourselves, want the very best for each and every one of our children.
Further information can be found on the DfE website at: www.dfe.gov.uk
Yours sincerely,
Mrs N Greenough Mr J Hampson
Headteacher Attendance Lead