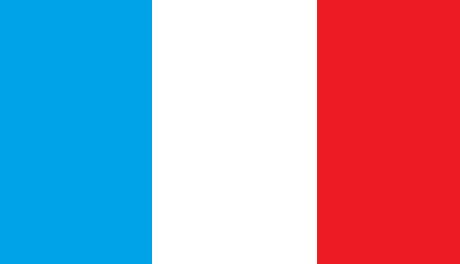 Dear Parents
Following the success of the 2019 French trip I am pleased to announce that we are once again offering the trip in 2020. The visit is open to all pupils currently in Year 7 (travelling when they are in Year 8). We currently have 152 reserved places, which we have based on numbers for this year, however we plan to negotiate more if required. We will be spending our time in Arras, Northern France.
The trip will run from Friday 5th June 2020 until Monday 8th June 2020. The price of the trip will be £400.
This is fully inclusive and includes:
All travel
Full board, accommodation, equipment and instruction
Group passport
Insurance
All meals in France
All excursions, visits and entry fees
Click here to watch a short video clip on the venue we are using.
The trip will predominantly offer the students a chance to experience French culture and we will visit, amongst other places, a bakery, an aquarium and a French market. The highlight of the trip is usually our visit to Bagatelle (a theme park). To enrich the students' understanding of World War One and life in the trenches (taught as part of the curriculum in Year 8) we will incorporate visits to battle sites and memorials. There will also be opportunities for the students to participate in group activities on-site at the château.
We are happy for parents to pay in instalments (non-refundable) to spread the cost of the trip. However, there will be a payment schedule that as a school we will have to adhere to. We will share this payment schedule with you in early September. During an information evening closer to the visit, which will include a short presentation on the accommodation and activities, you will get the chance to ask any questions.
We do have limited funding to support the cost of the trip if your child is in receipt of free school meals. Should you require further information in relation to this, please contact the school and ask to speak to Mrs Diane Conlon, School Business Manager. All enquiries will be held in strict confidence.
Participation in this visit is entirely voluntary and no pressure will be put on any pupil to take part.
I must also point out the following:
i. Pupils whose behaviour is a cause for concern during the school year may be excluded from the trip.
ii. Your child must have a valid European Health Insurance Card (EHIC) – obtainable via the internet (recommended). Forms are also available from the Post Office.
In order to reserve a place for your child we require a deposit of £50 to be paid via Parent Pay by Friday 12th July 2019. This will constitute the permission for your child to be included in the visit.
You can email Mrs Scott at lscott@scissett.com if you have any pressing questions before committing.
Yours sincerely
Mrs L Scott
Trip Leader