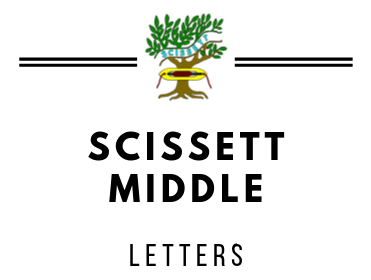 Dear Parent/Carer,
As I am sure you will be aware, Scissett Middle School is part of the Mast Academy Trust. The trust was set up by four good and outstanding schools within our Pyramid under the principles of collaboration and partnership. We share values which place children and young people at the centre of education to ensure they grow into rounded, resilient and responsible individuals. Since the establishment of the trust, Debra Knowles, Headteacher at Shelley First School, has acted as Chief Executive Officer (CEO). The fixed period of her contract has now concluded and she will return full time to her role as Headteacher at Shelley First School.
I am pleased to say that from January 2019, Natasha Greenough will take up the part-time post as CEO for the trust. In order to ensure continuing strong leadership in school, Mrs Ann Large will take up the post of Head of School to assist Mrs Greenough who will remain as Headteacher. Mrs Large has been a long standing Deputy Headteacher at Scissett Middle School and is a very experienced leader. Mrs Large and Mrs Greenough will continue to work collaboratively to ensure the highest standards of education for all pupils at Scissett Middle School and are well supported by a team of strong senior and middle leaders in school.
The trust brings significant value to the school and its continued development brings great benefit to the pupils and families at Scissett Middle School. We have seen the development of Maths Mastery teaching which has benefitted schools across our Pyramid; experienced greater cost efficiencies and shared services and expertise across schools which allows head teachers and leaders in schools to focus on pupils. As the trust moves into its next phase of development, under Mrs Greenough's leadership, we expect to see the Trust make an even greater impact on the education and wellbeing of the pupils at Scissett Middle School.
As a Governing Body, we are very grateful for the continued support of our parents and carers and it is this collaborative partnership which allows Scissett Middle School to continue to thrive and develop.
May I take this opportunity to wish you a very Merry Christmas from the Governing Body.
Yours sincerely
Ruth Potter
Chair of Governors